About the Center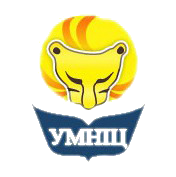 MERIT (UMNITS) – Methodology, Education Research, Information and Training Center
Mission:
To encourage the development of open-minded, creative, self-determined, successful, socially active and responsible individuals.
Aims:
To create proper conditions for successful personality growth of all the participants of a learning process in formal and informal education;
To create programs of effective education and development for children, youth and adults;
To popularize the methods of personality development.
Objectives:
To improve the programs of the Magic Counselor School, Magic Teacher School and Trainers' School;
To enlarge the geography of Magic Camp, Magic Travel Abroad and Magic Travel Ukraine, Magic School of English, MERIT Training Camp, trainers' "Network of Growth".
Our programs:
MERIT (UMNITS) holidays with personality development is one of the programs of our organization combining rest with discovering the inner potential of each individual, educating a versatile individuality and developing one's character.
The aim of the program is to involve the participants into a continuous process of self-cognition, perfection and development.
MERIT Training Camp
If you are interested in Magic Camp history, click here.
MERIT members
Andrew Klymyshyn, Manager of MERIT.