Summer Camp in England
THREE WEEKS of learning English
+ well thought program Magic Camp
(day trips, team games and competitions)
Benefits Accommodation Excursions Price
- three weeks enough time to make a quality leap forward in your language skills
- entrance and exit testing, sorting people into groups by their level and age, a certificate indicating a successful course completion
- 20-hour English classes per week with experienced British teachers
- Magic Camp educational program in the afternoon the participants are under the supervision of experienced English-speaking counselors, and spend this time to their benefit: developing thinking skills, improving their personal qualities and leadership skills
- living in British families an additional opportunity to improve language and social skills
- interesting excursions the knowledge of the culture, history and traditions of one of the leading countries in the world
Location - Bournemouth
Bournemouth is situated on the south coast of England. This university town is famous for its pleasant mild climate of the central part of South England.
Bournemouth is one of the most popular British resorts it has a long chain of safe sandy beaches, two berths and a lot of parks and gardens. There are all conditions for recreation and entertainment: a lot of good restaurants, cafes and discos, theaters and museums. This city is perfect not only for leisure but also for learning English.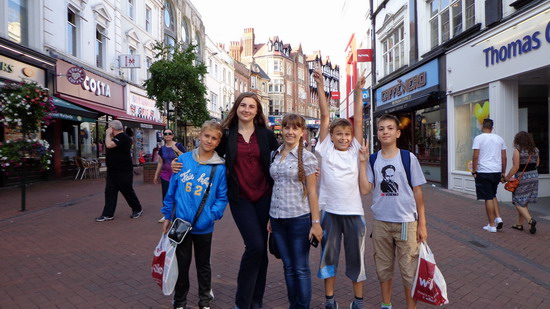 Cavendish School is located in an elegant building in the suburbs of Bournemouth. The three-store school building has recently been upgraded and modernized. The school is located not far away from downtown and most attractions of Bournemouth. There are golden sandy beaches nearby.
The school offers various kinds of entertainment, sightseeing in London, Oxford, Stounbridzh, Winchester, Bath, etc., group and individual sports (tennis, squash, volleyball, etc.). It offers students well-equipped classrooms, computers with free Internet access, video and audio materials, spacious lounges, as well as professional qualified teachers for effective language learning.
Accommodation
Accommodation in British families, in double rooms. Very friendly and hospitable families have hosted students of this school for many years and have an excellent reputation.
Meals
Half board breakfast and dinner on weekdays and full board on weekends.
Photos from past programs:
The program includes
Summer course for teenagers (11-17 years) (24 classroom hours per week), including excursions and cultural program in addition to the training program.
Special entertainment events are organized to enhance the learning experience and encourage the active use of acquired knowledge in a relaxed atmosphere.
The language course is aimed at improving the conversational English speech, overcoming the language barrier. Emphasis is placed on grammar, vocabulary and improving the pronunciation through the development of four kinds of skills: speaking, reading, writing and listening.
The excursions provided:
• Two trips to London + a bus tour of London
• Stonehenge (admission is charged separately)
• Salisbury (cathedral and city)
• Southampton is a city and a port from which went on a voyage and in which is located WestQuay
• WestQuay - West Embankment, a large shopping area, which is home to a number of famous brand shops, bars, hotels, restaurants, entertainment centers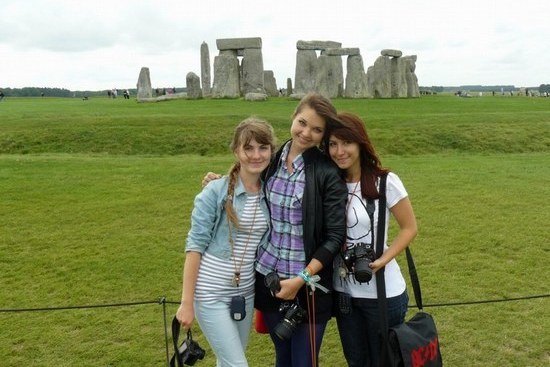 • PooleHarbour and DolphinShoppingCenter (shopping mall) - Poole Harbor is a large natural harbor in Dorset County, in the south of England, on the shores of the town of Poole. It's very beautiful there!
• Portland - an excellent view of the bay, a historic place of extraction of stone from which many famous buildings of Britain were built
• Weymouth is a beautiful little historical resort town
• Lulworth Cove & Jurasic Coast - the beauty of the nature of the southern coast of Britain, Dorset county
• Swanage - a popular resort town, with a white sandy beach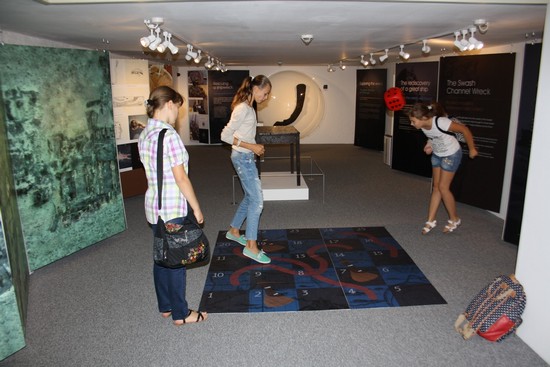 • Speed Boat - speed boat riding on the waters of the British Channel. Exciting!
• Core Castle - the ruins of a majestic castle and a neat little village near it. Historically!
• Winchester is the ancient capital of King Alfred, there are many stories and beautiful corners, King Arthur's round table
• New Forest - protected forests and fields of royal hunting, meetings with nature and kind, wild, but almost tame horses, outdoor games
• Wimborne Town, Market & Miniature Village (city, market and miniature village)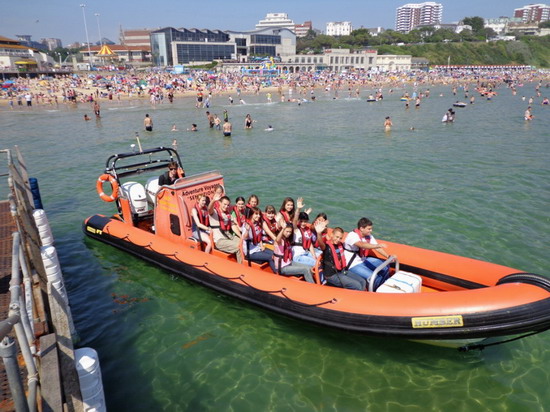 • Hengistbury Head Nature Trail
• Christchurch - an old small town on the river Avon (on the same river, but in another city, Shakespeare was born), where every house breathes history and every stone
• Cinema (in school)
• Karaoke (at school)
• Dance parties at the Bournemouth club
• Walking to the center of Bournemouth, to the beaches, shopping
• Russell Cotes Museum & Art Gallery Visit (Russell Cotes Museum and Art Gallery)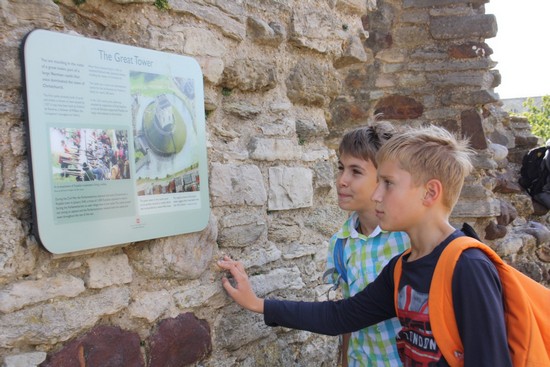 Upon request and for a fee:
- Bournemouth Aquarium
- Bowling in Bournemouth Superbowl
- lifting in a balloon
- A water cruise along the Poole Bay, around the island of Brownsea (with a possible landing), on which the Scouting movement began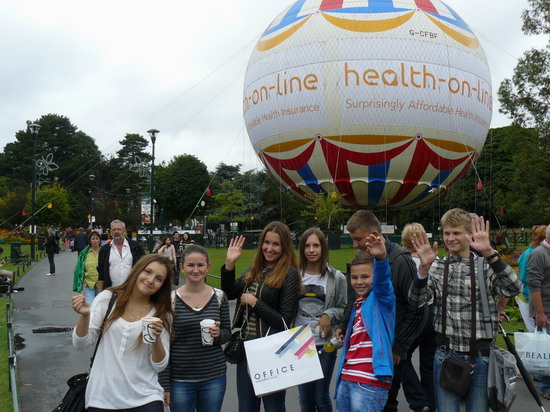 Approximate day schedule:
8.25-10.45 lesson with a teacher covering main grammatical aspects
10.45-11.15 Break
11.15-12.45 Reinforcement of new structures, vocabulary development and practicing the 4 kinds of skills: speaking, listening, reading and writing
12.45-13.45 Lunch break
13.45-14.45 Further practice of the 4 kinds of skills. Additional work on the structures and vocabulary introduced during the morning sessions.
14.45-15.00 Break
15.00-16.00 Theme and creative work, student presentations, consulting with the teacher.
After 16.00 and on weekends Tours of the UK, exploring the city, educational Magic Travel program.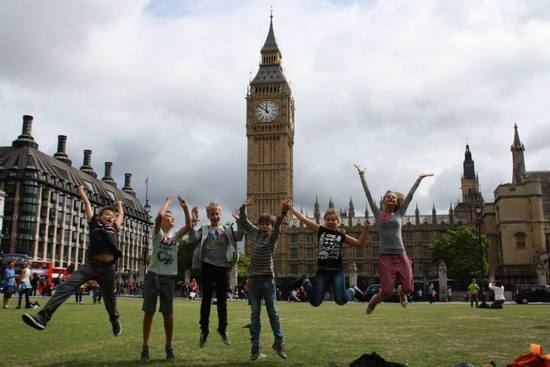 The cost of summer course for teenagers
1625 GBP for 3 weeks + 150 GBP - counselors and support Magic Travel Program
Or 1160 + 130 pounds - two weeks
In addition to studies, the cost of the course also includes:
accommodation;
registration fees;
all activities and excursions, including transportation costs;
all books and materials;
wireless Internet and email access;
service manager to support students.
Additional charges:
Flight and round-trip transfer - depending on the flight
Consular fee - 100 euros (payable with the card bank after completing the on-line application form)
After completing the course, each participant gets a certificate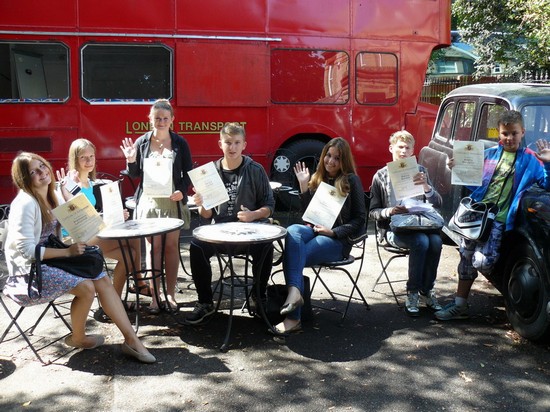 Magic Travel is educational tasks, creative, adventurous tours, team games and competitions; new place orientation skills, and the ability to allocate finances rationally, creative Magic Britain project.
Magic Travel is caring, funny, creative, responsible, professional counselors!
Magic Travel is the safety and education for your children!
If you are interested in this program, please contact us for more details:
str. Sumska, 74, Kharkiv, Ukraine
+38 057 761 71 01
+38 067 590 05 56
+38 050 401 79 47
+38 073 053 78 89
---