English-language children's camp on the sea in Bulgaria
From 15 to 30 July
› Accomodation › Food › Price › What we do › Book Now
Where is it located?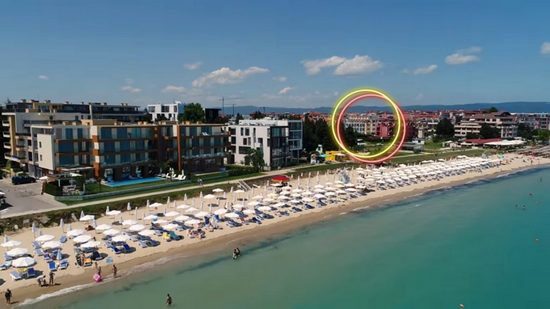 • Southern Black Sea Coast of Bulgaria
• The resort town of Ravda
• 30 km from the regional city of Bourgas
• Distance to the beach - 50m

Living Conditions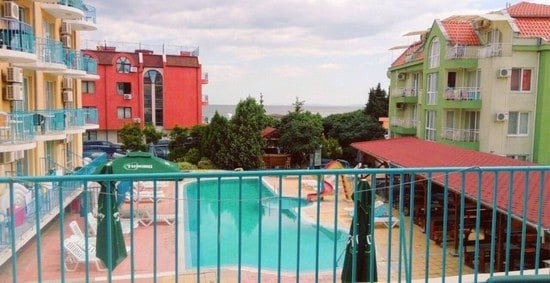 Building
› Reception with safes
› Medical room
› A restaurant
› 3 halls for classes
› Swimming pool with children's area (lifeguard, sunbeds and umbrellas)
› Playground
› Sky Terrace
› Scene
› Children's area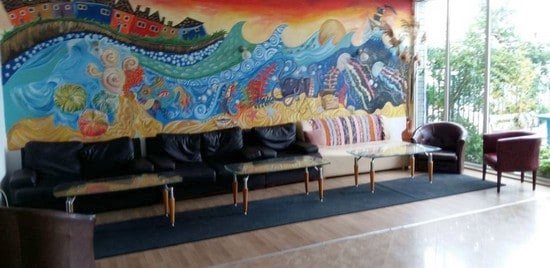 Accomodation
Children live in cozy rooms for 2-3 or 4 people and apartments for 5 people.
(most rooms have stunning sea views)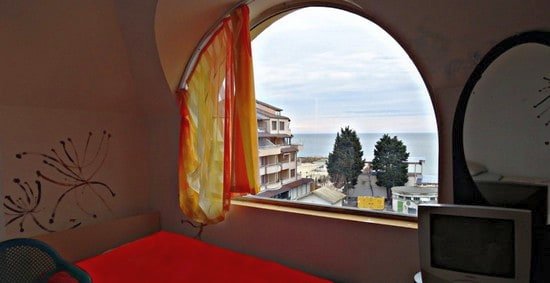 In each room:
- separate beds with bedside tables
- wardrobe
- air conditioning
- TV with cable TV
- bathroom with shower cabin
- balcony with sea view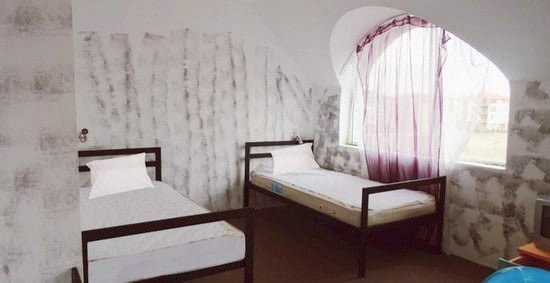 Thanks to solar panels - unlimited amount of hot water.
Food

Meals are in the main restaurant of the complex with open and closed part.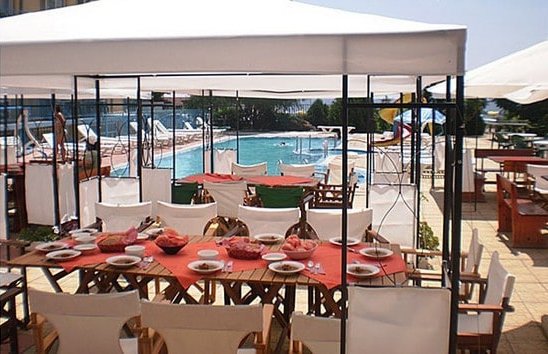 In order for our children to have a lot of energy and energy for training, sports and entertainment, they get useful and varied food.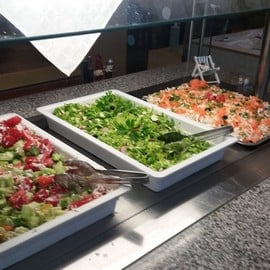 Breakfast, lunch, afternoon snack and dinner at the buffet with drinks (juices, water, tea).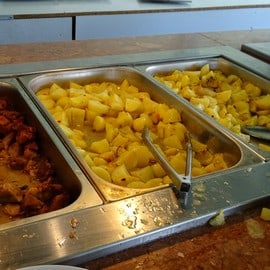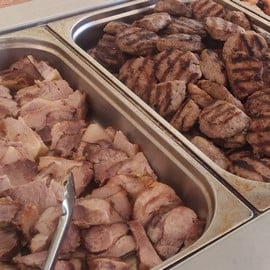 Daily fresh fruits and vegetables on the menu.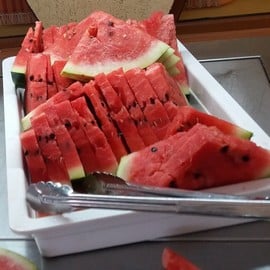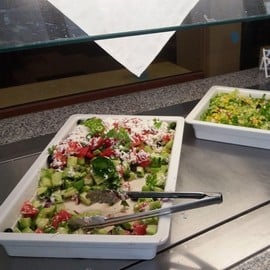 Coolers with water throughout the day.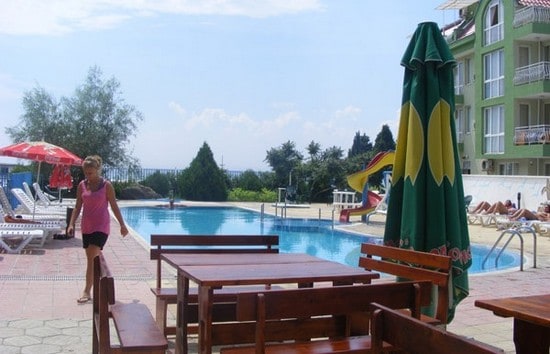 What are we doing?
The main and the main thing is our English-speaking personal development program:
games, contests, songs, team competitions, hikes, discussions, creative tasks,
- everything is thought out in detail, for every day, every hour and to the smallest detail!
And still is and it is possible to use:
› swimming pool
(Lifeguard from 9.00 to 19.00, sunbeds and umbrellas - free of charge)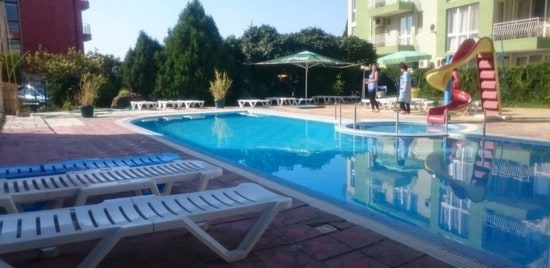 › scene for events
(backlit and scoring)
› sky terrace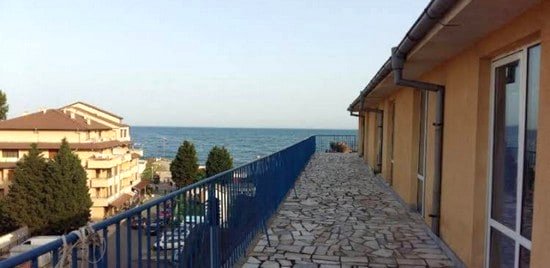 › outdoor area
› 3 halls for classes and quiet games
(conference hall 60 m2; hall 100 m2 - for classes; hall 200 m2 - wooden floor)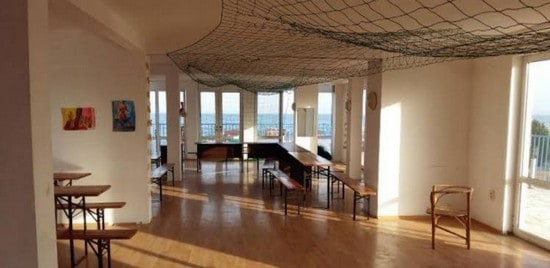 ›

free WiFi in the campsite
Beach
• Private area on a gorgeous sandy beach with a lifeguard and umbrellas.
(Rescuers are on duty from 9.00 to 18.00)
• Safe gradual entry into the water makes the beach ideal for children.
Security
• The camp is securely fenced and lit at night
• On the territory of the camp the guard is on duty for 24-hour
• There is a video supervision
(16 cameras – around the building and on the floors)
• Each group is provided with one free safe in the registration area
(To save documents and valuable items)
• The medical office works in the immediate vicinity
Photos from the shift (as we actively rested and developed):
PRICE: 650 euros
INCLUDED IN THE PRICE:
✔ Thoroughly thought out English-language program for the development of the child's personality
✔ Games, contests, songs, competitions, discussions - all in English!
✔ Attention, care, support and training by specially trained and selected counselors
(Two leaders for a team of 15 participants)
✔ Accommodation in the camp - 2-3-4-bed rooms (TV, air conditioning, all amenities, balcony)
✔ Power ALL Inclusive Light - "All inclusive"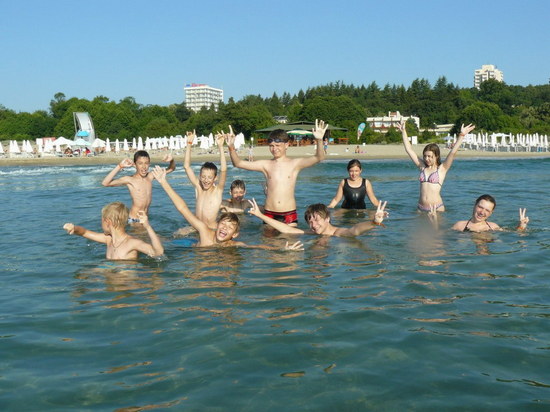 For additional payment:
› Souvenirs and other moods

› Excursions (optional):
1. Antique Nessebar + Aquapark (30 euros)
• Daily excursion - Early departure from the camp
• Arrival to Nessebar. Pedestrian walk in the old town.
• Visiting the church "St. Sofia "," St. Stefan ", the fortress wall, etc.
• Time for lunch and for a walk (dry rations from the camp)
• Arrival to the Aquapark
• Visit to the Aquapark
• Departure to the camp at 18:00, return to dinner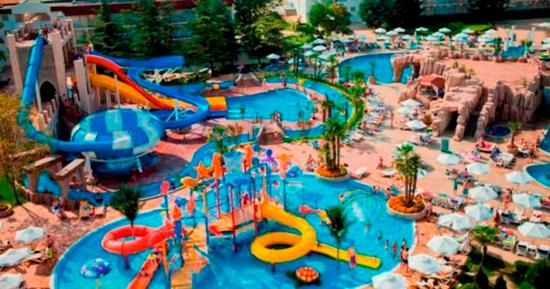 2. SOZOPOL + ROPOTAMO (25 euros)
• Transfer, sightseeing tour of Sozopol, boating on the river Ropotamo, accompanied by a guide.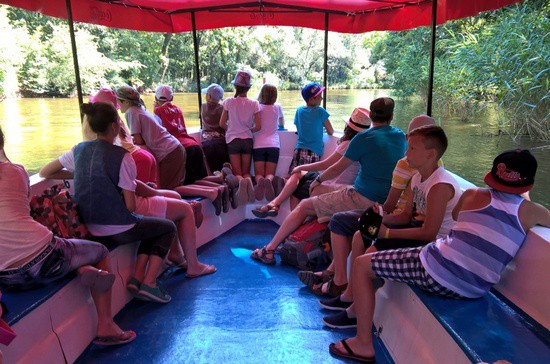 3. JIP SAFARI (half a day with meals on the nature - 30 euros)
• Travel in open jeeps on mountain roads. Lots of fun along the way. Lunch in a nature reserve.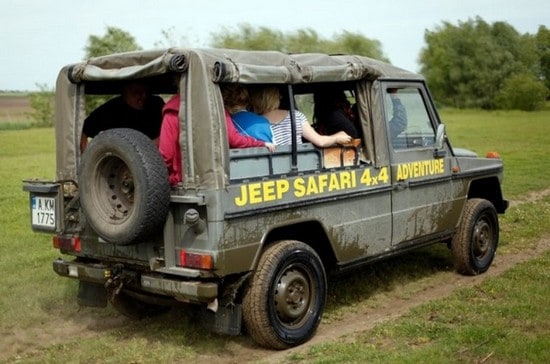 Do you have any questions?
Please, call:
+38067 590 05 56 - Andrew - WhatsApp
+38050 401 79 47 - Andrew - Telegram
+38073 053 78 89 - Andrew - Viber
---
>
English camp in Malta