English children's camp in the Carpathians (Mukacheve)
For lovers of excursions and city holiday

2.01 - 12.01

Thematically, the program will be organized around the winter holidays, traditions, ceremonies, games. Of course, it all goes in English and under the guidance of caring counselors (as always - two counselors on the squad of 15 players).
Features unique English language program
• Immersion in an English atmosphere from rising before curfew!
Do the math:
English 16 hours per day,
10 days = 160 hours of exciting developmental communication English!
• Small groups (formed by age, up to 15 people in the unit, two counselors on detachment)
• Individual approach to each participant
• elaborate, exciting developing English language program
• exciting activities: Related shifts, creative and song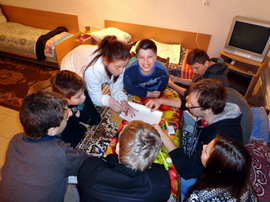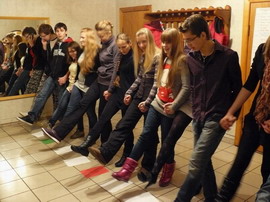 • caring, energetic, professional counselors
• modern and traditional English songs
• skilfully planned and saturated schedule
• skiing (if there is snow)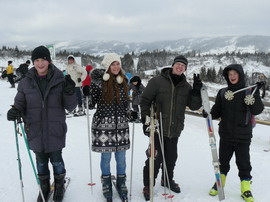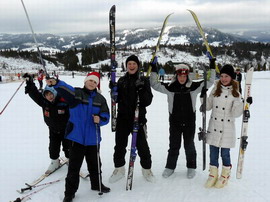 • swimming in a thermal pool wellness Beregovo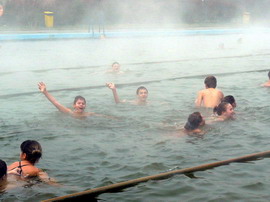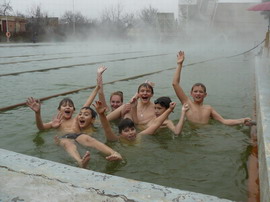 • interesting digression-Search city of Mukachevo, Uzhgorod, medieval castle "Palanok" and Chinadievo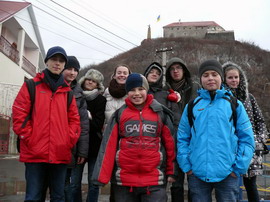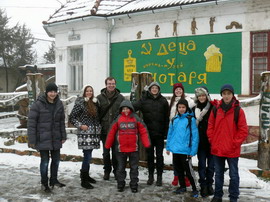 • Christmas celebration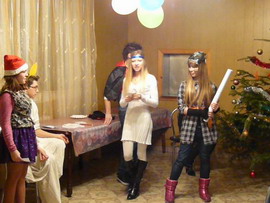 Look at this photos: 2013 2012 2011



Participating in the "Path to Success", child:
• Understand what success is and what it contributes
• Acquainted with the laws of success and the qualities of a successful person
• Learn to take responsibility for their success over
• Finds necessary and sufficient conditions for responsible decision-making
• Practice making an informed choice and to make responsible decisions

Price:
What is included in the price?
√ Program Three in one:
1. recreational program
2. personal development program
3. program to overcome the language barrier - all in English
√ job counselors
√ accommodation and 3 meals a day
√ tour: Mukachevo, Uzhhorod, Berehovo, thermal pool, castle "Palanok" Chinadievo (entrance fee)
√ leaving the mountain, skiing (if there is snow)
√ Christmas holiday
Venue
Pension "Kharchovyk" Mukachevo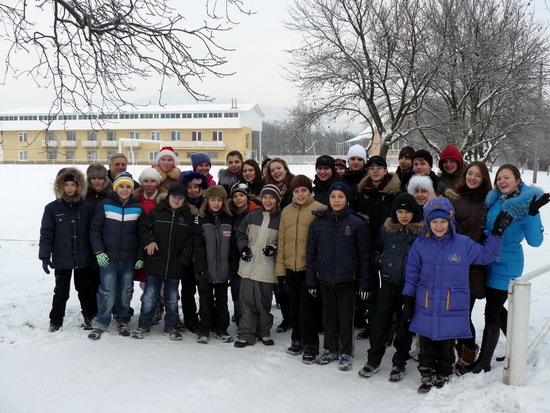 Description of the place
• Pension is located on the outskirts of the city in an ecologically clean area
• Near the wooded mountains
• wonderful air
• to the city center - 10-15 minutes
• Western European architecture, medieval castle, delicious coffee


Condition
• room for 2-3-4 person; room facilities
• hot water
• sauna (on request and reservation)
Food
3 single balanced

For more information contact us!
Please, call:
+38(057) 761 32 12 - Nadia

+38067 590 05 56 - Andrew
+38050 401 79 47 - Andrew
+38073 053 78 89 - Andrew