Summer Quest: summer camp program of Magic Camp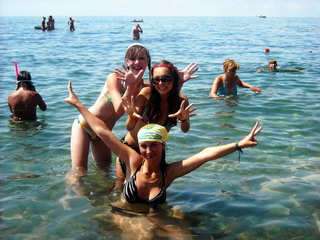 Features:
• All communication is in English!
• Small detachments of 15 people (two professional counselors for the detachment!)
• Shifts for both children and adults (specify when!)
• Each shift is unique in terms of content and content (you can come for two or three shifts in a row)
• Three exciting daily games on the topic of the day
• A carefully planned and eventful daily routine
• A friendly atmosphere of mutual support and support
• Perfection of skills to work in a team, feel partners, reach a goal
• Disclosure of leadership qualities and emotional intelligence
• Development of cognitive abilities through games, creative tasks, teamwork
• A unique opportunity to prepare for a trip abroad and for free communication with foreigners
• Participation in the program of native speakers from Britain, USA, Australia and other English-speaking countries
• The level of English does not matter; It is important to be ready for active communication without fear of mistakes, in order to remove the language barrier
Abroad on summer vacation:
Children's camp on the sea in Bulgaria (July 16 - 31)
Language breakthrough in England (August 6 - 26)
The number of seats is limited - book in advance!
(Prices may vary, but if you bought a ticket, the price for you will not grow!)
English Camp in Ukraine:
Transcarpathia (boarding house "Energetik")
Carpathians, Yaremche (private boarding houses)
Near Kharkiv (Holiday Village "Upper Pisarevka")
Kharkiv (Day Camp)
Kharkiv (International session)
Odessa (Zatoka)
Odessa (Koblevo)
The number of seats is limited - book in advance!
(With early booking, significant discounts!)
Everything is thought out to the last detail!
All in English!
For more information, please contact us by phone:
+38(057) 761 32 12 - Nadia
+38067 590 05 56 - Andrew
+38050 401 79 47 - Andrew - WhatsApp
+38073 053 78 89 - Andrew - Viber