English-speaking tour to Greece
"THE BEGINNINGS OF CIVILIZATION"
October 24 - November 10
On an autumn vacation we take a fascinating trip to the English-speaking country of legends, gods and heroes, the ancestral home of democracy - Greece.
We are waiting for: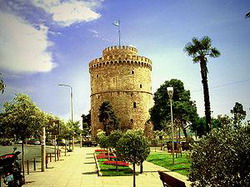 • Greece1Angloyazychnaya developmental program: quizzes, games, competitions, songs, discussions - all in English;
• Experienced, caring and catchy leading groups;
• Travel through and personal acquaintance with Romania, Bulgaria and Greece;
• 3 days in the capital of Greece - Athens;
• Close contact with the culture, history, traditions and daily life of Greece;
• Familiarity with the ancient world of Greece;
• Significant monuments UNESCO World Heritage: historic district of Athens, Acropolis, Keramikos, Delphi, Ancient Agora, Holy Meteora Monasteries, Byzantine walls of Thessaloniki, old Orthodox churches;
• Fascinating meetings with the Greek youth and informative communication with the population visited places;
• Friendly and fun team; educational games, contests, team competitions; many unique impressions and photographs; increase independence, responsibility, tolerance and openness of participants;
• Many amenities, goodies, differences, fun and joy.
Route: Odessa - Bucharest - Sofia - Ioannina - Athens - Meteora (Kalambaka) - Thessaloniki - Varna - Constanta - Belgorod-Dniester - Odessa
Price: 850 €*, for adults - 925 €*
In the cost of the trip includes: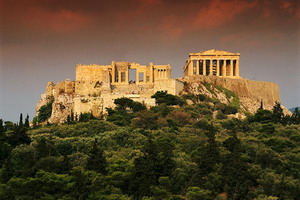 - Travel costs
- Accommodation in hotel***, breakfast, dinner
- Developed by developing exclusive English-language program
- Visiting archaeological sites, museums, monasteries and galleries under the program
- Transport in Greece
- Insurance
- Materials on the program
- Pictures, songs, results of the trip on a disk

The price does not include:
- W / d travel to Odessa and back
- Lunches
- Unplanned excursion program and museums
For more information, contact us!
Please, Call:
+38(057) 761 32 12 - Nadia
+38067 590 05 56 - Andrew
+38050 401 79 47 - Andrew
+38073 053 78 89 - Andrew
---