Winter Magic: Magic Camp winter program
the direction running from January 2002

Lviv Mukachevo Rahiv

The first time we met Christmas merry company Magic Camp at the recreation center in Kharkov in 2002. Perhaps for the first time, this database heard spoken English and listening to Christmas songs in English! Since we spend the winter holidays in the Carpathians (different places), in Lvov, Poland, Britain and Santa Claus/Santa Claus/Joulupukki in Finland.
In the Carpathians, we always welcome in pension "Energetic" (Beregovskikh district, Transcarpathian region.) Recreation "Kharchovyk" in Mukachevo or vintage yet modern hotel "Europe" Rahiv.


Winter Magic - Winter holidays in the Carpathians


Like summer, winter English camp program combines three main components:
• nice stay
• fascinating and elaborate developmental program
• constant communication in English (to overcome the language barrier)

Thematically, the program will be organized around the winter holidays, traditions, ceremonies, games. Of course, it all goes in English and under the guidance of caring counselors (as always - two counselors on the squad of 15 participants, all three divisions by age: junior, middle and senior).


Winter vacation in Mukachevo
For lovers of excursions and city holiday
2-12 January, pension "Kharchovyk" of Mukachevo

Development + vacation + English

• Captivating game training program for personal growth "Path to Success"
• Team competitions, games, songs, diskuscii, ski, sled, discos
• Delicious food, comfortable accommodation at 2-3-4 person room facilities
• Constant communication in English
• Excursions in Mukachevo castle "Palanok" Chinadievo, thermal pool Beregove

Price:


Winter vacation Rahiv
For mountain lovers, skis, snowboards and sleds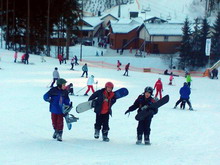 2-12 January, the hotel "Europe", Rahiv

Development + vacation + English

• Captivating game training program for personal growth "Path to Success"
• Snowboards, skis, sled, team competitions, games, songs, diskuscii, tours, discos
• Delicious food, comfortable accommodation for 2-3 persons, in-room amenities
• Constant communication in English
• Trip to the ski slopes Bukovel

Price:




Winter holidays in Lviv
2-12 January, the hotel "Rodinnyj Dim", Lviv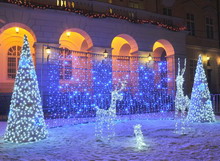 Development + vacation + English

• language practice, overcoming the language barrier
• orientation in an unfamiliar city
• Develop an interesting sightseeing tour of the city
• interaction with the group, leadership development
• effective presentation skills
• skills to conduct tours in English

Price:
For more information please contact us:
+38(057) 761 32 12 - Nadia

+38067 590 05 56 - Andrew
+38050 401 79 47 - Andrew
+38073 053 78 89 - Andrew