English-speaking tour to Europe (Poland, Czech Republic-Germany)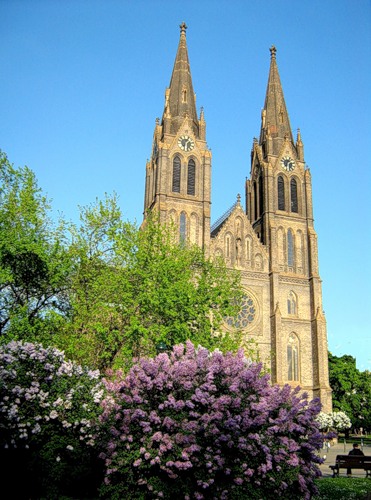 «Following kings and knights»
24.03 - 30.03:
Places are limited!
Thrilling English-language trip with Magic Camp is waiting for You! Let us take You through the most meaningful castles and palaces of epoch of the Middle Ages and Renaissance, through the secrets of life of kings and powerful persons of that time, flocking the traces they left and how they influenced modern history and culture of Europe.
Engross in the mysterious and fairy-tale atmosphere of palaces and castles and You will enjoy spring beauty of Ancient Prague!
What awaits you in the program:
fascinating English program
experienced and attentive guide-leader
visiting of ancient cities – Krakow, Prague, Dresden
acquaintance with Wawel castle, Prague Town, Cesky Sternberk, and castles Karlstejn, Dobrij, Konopiste, Krivoklat.
Number of participants - 10-15 persons
Cost:

The cost includes:
- residence is in a hotel (3 stars)
- meal (breakfast)
- developed exclusive English program
- excursions, which are included in a program
- fare in the euroclass coach
- group insurance policy, during the whole period of stay abroad
- the book consisting of interesting information and special developed tasks, according to a visited places
- high quality photos of your child, made during the whole journey
The cost DOES NOT include:
- r/w crossing Kharkov-Lviv-Kharkov
- optional excursion
- consular dues 35€ (except the category of nationals free of payment(pay, fee) – children under the (legal) age, full-time students under 21 years old)
Please, Call:
+38 057 761 71 01
+38 067 590 05 56
+38 050 401 79 47
+38 073 053 78 89
---