English-language camp at the sea in Bulgaria (Aheloy)
August, 11 - 25
› Accomodation › Food › Price › What we do › Book Now
Where is it located?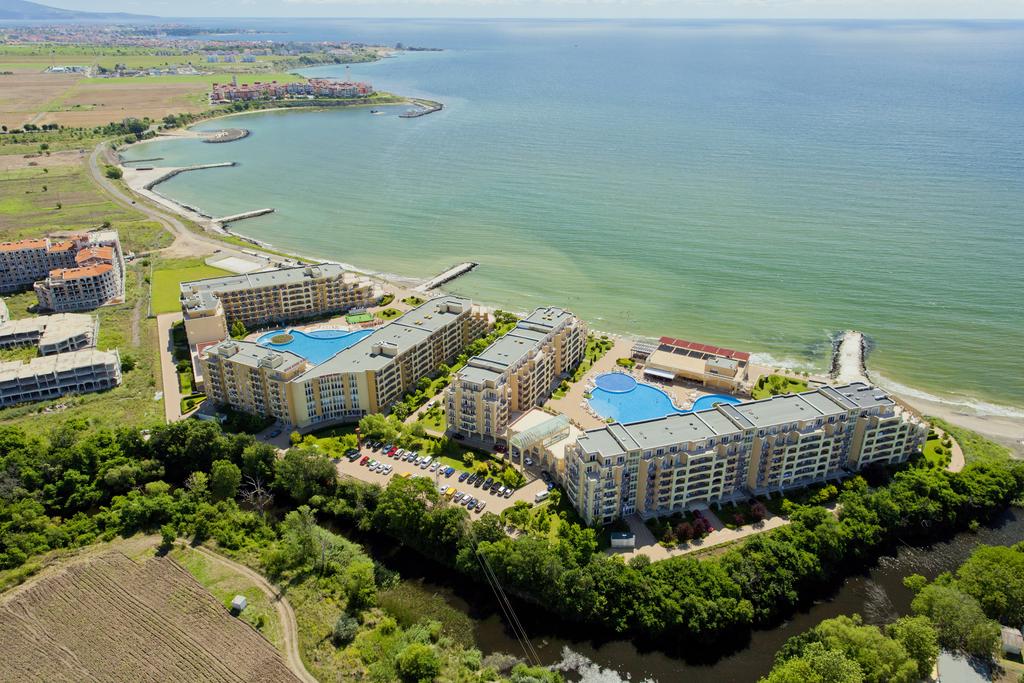 • Central coast of Bulgaria
• Aheloy resort town
• 7 km from beautiful historic Necebar
• 8 km from Sunny Beach
• 27 km from the regional city of Burgas
• Distance to the beach - 50-300m
• Nearby there are shops, restaurants, there is also a park with an outdoor fitness area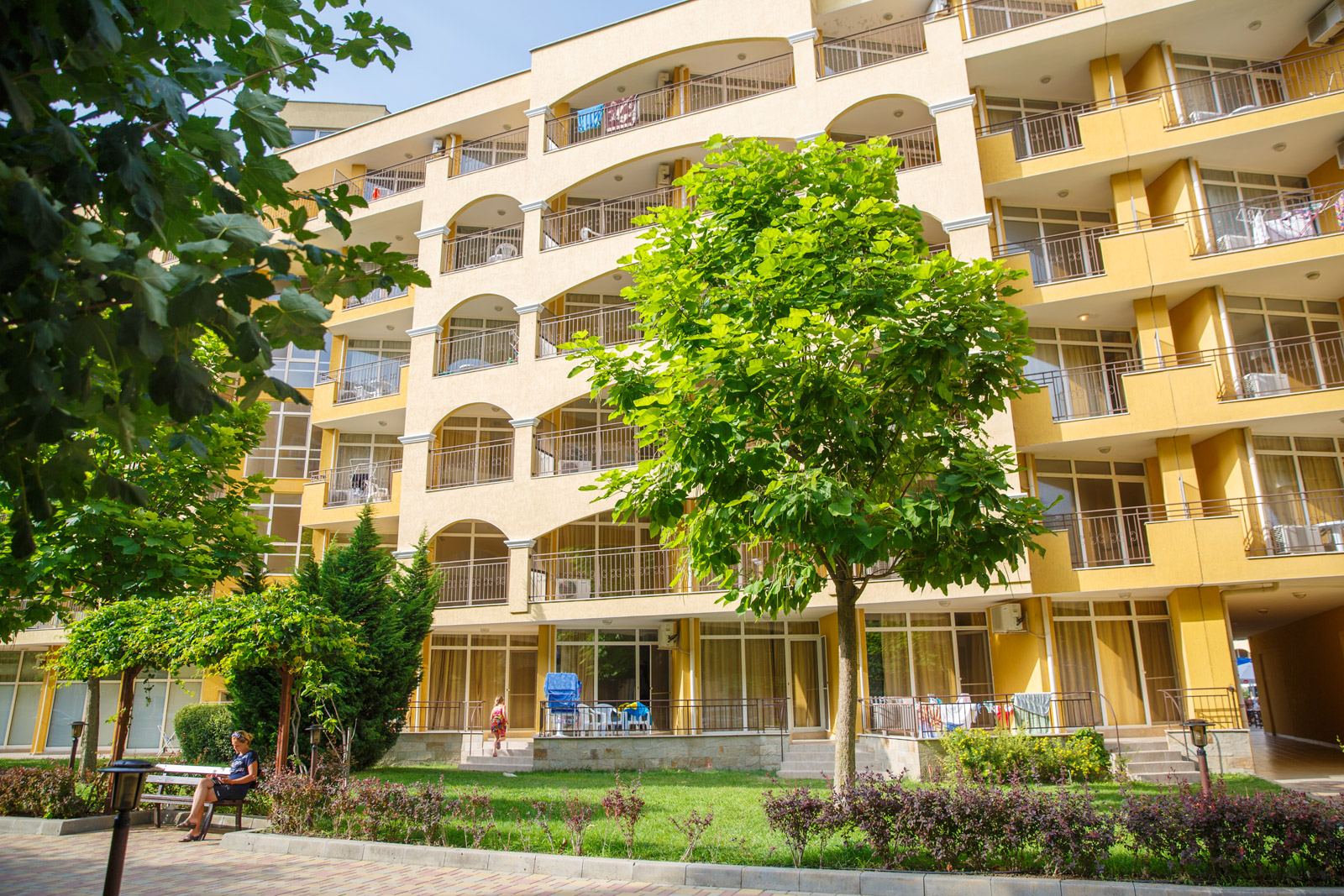 Living Conditions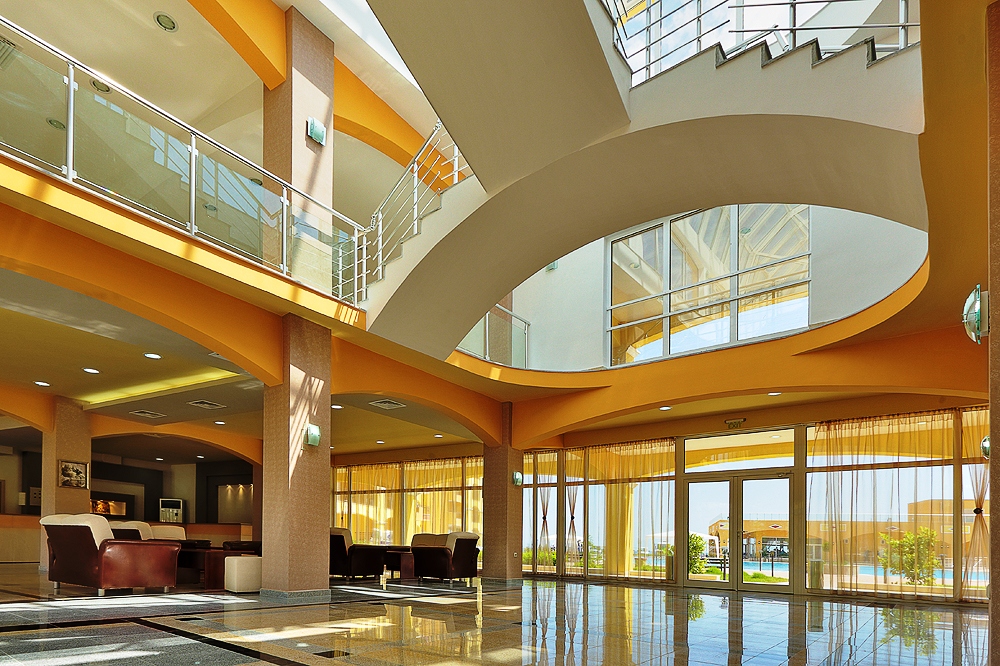 Building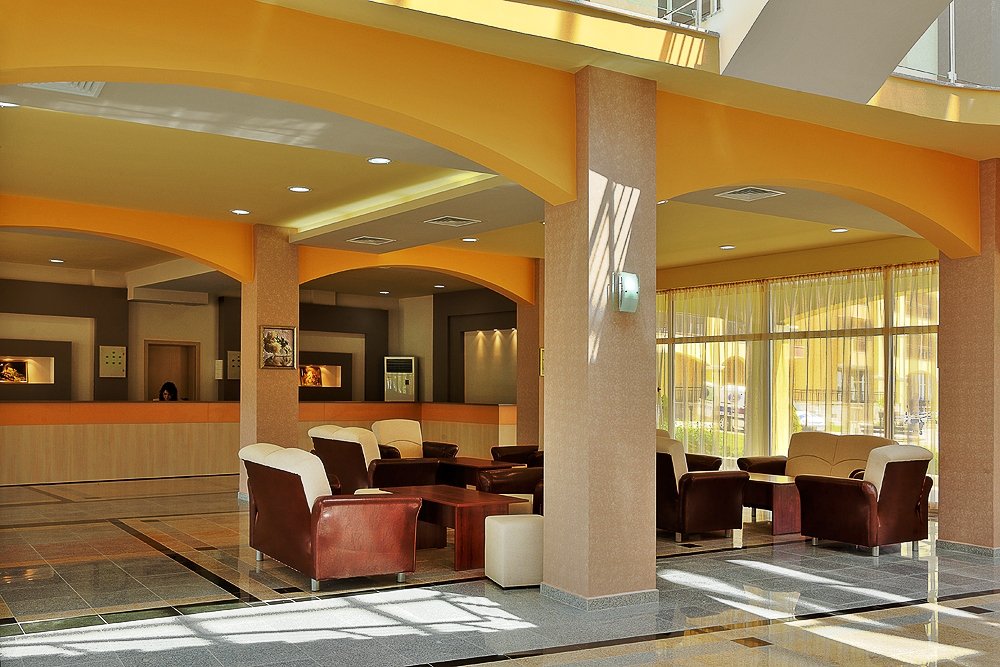 › Reception with safes
› Lobby bar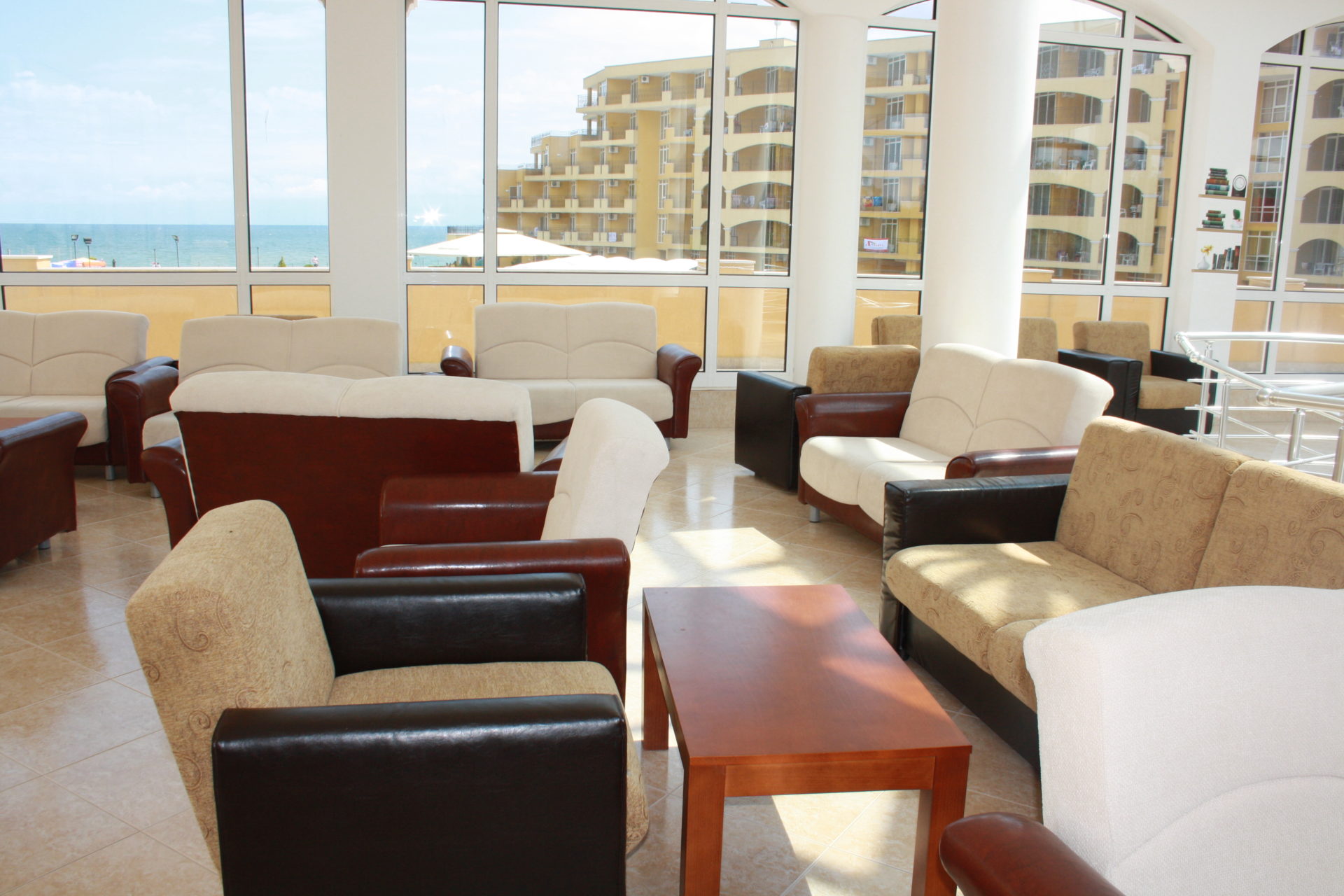 › Three halls for classes
› Swimming pool with children's section (shallow part)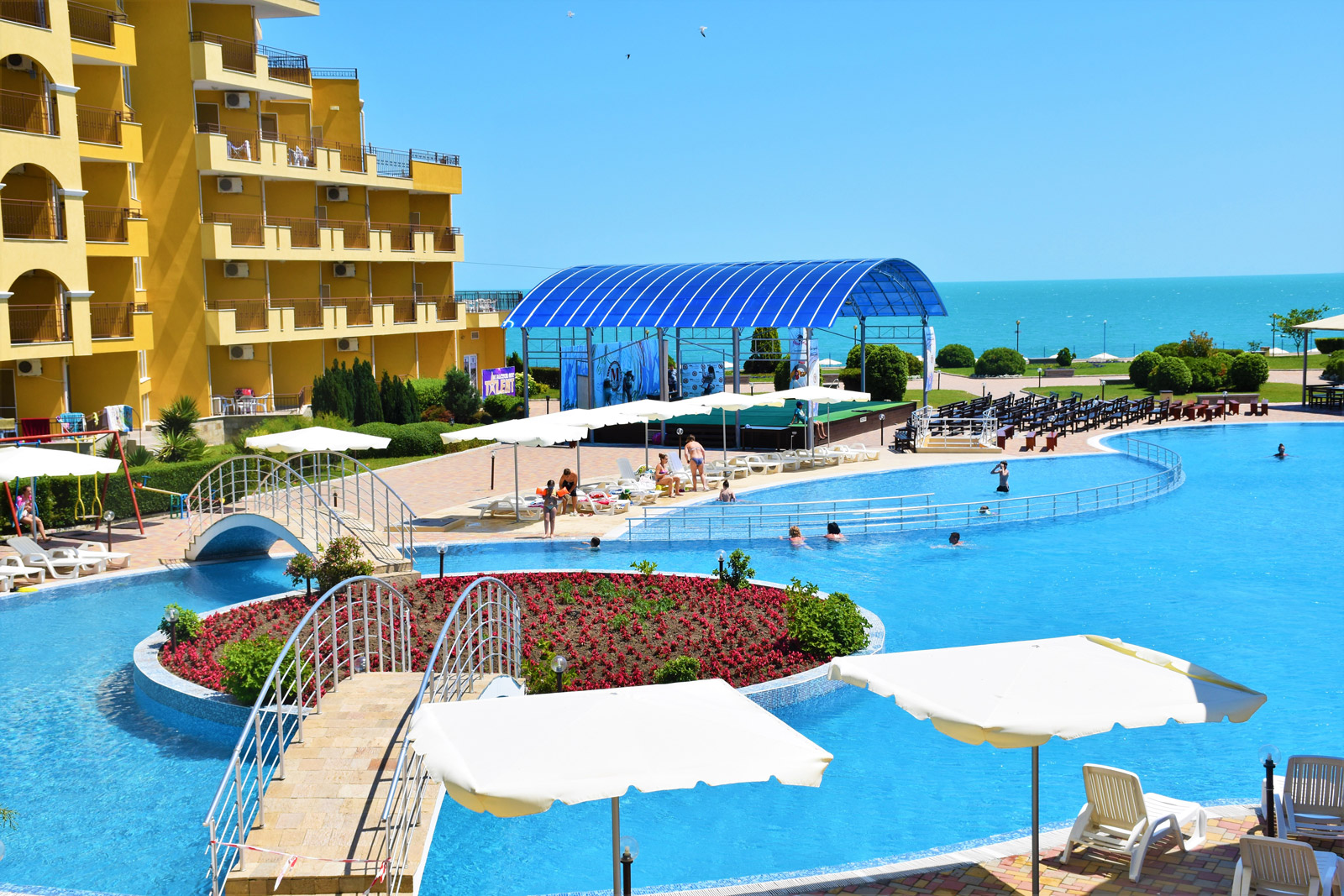 › Terrace
› Playground
› Scene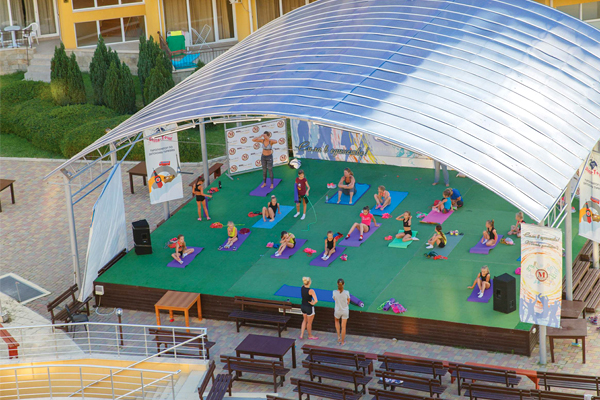 Accomodation
Children live in cozy rooms for 2-3 people and studios for 4 people.
(most rooms have stunning sea views)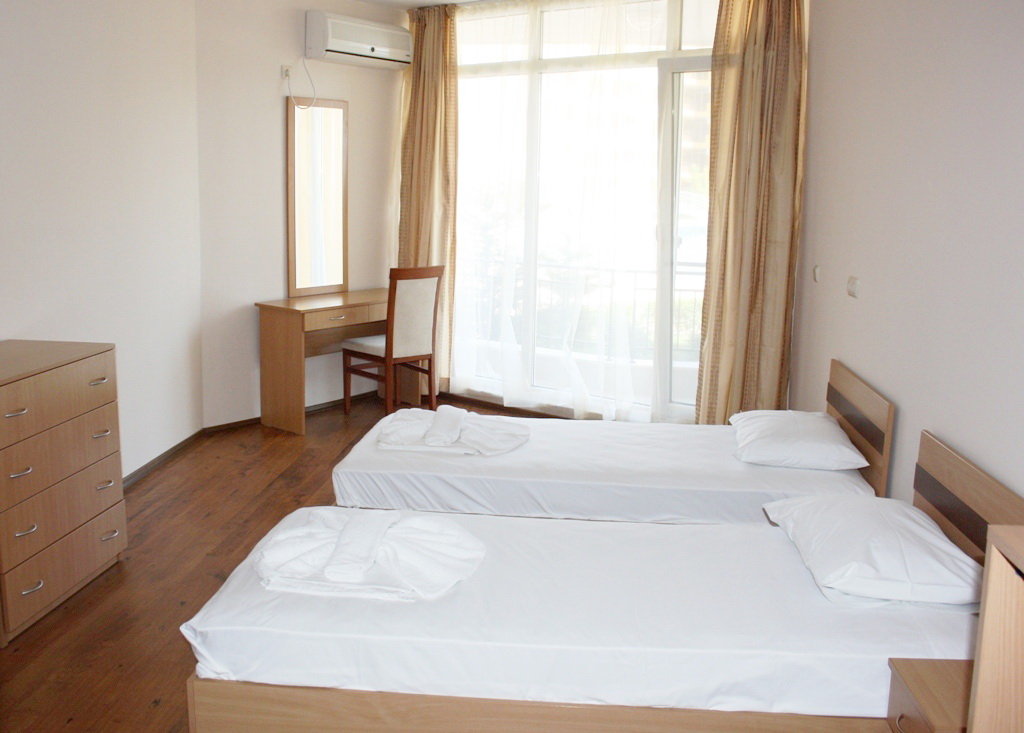 In each room:
• beds with bedside tables
• wardrobe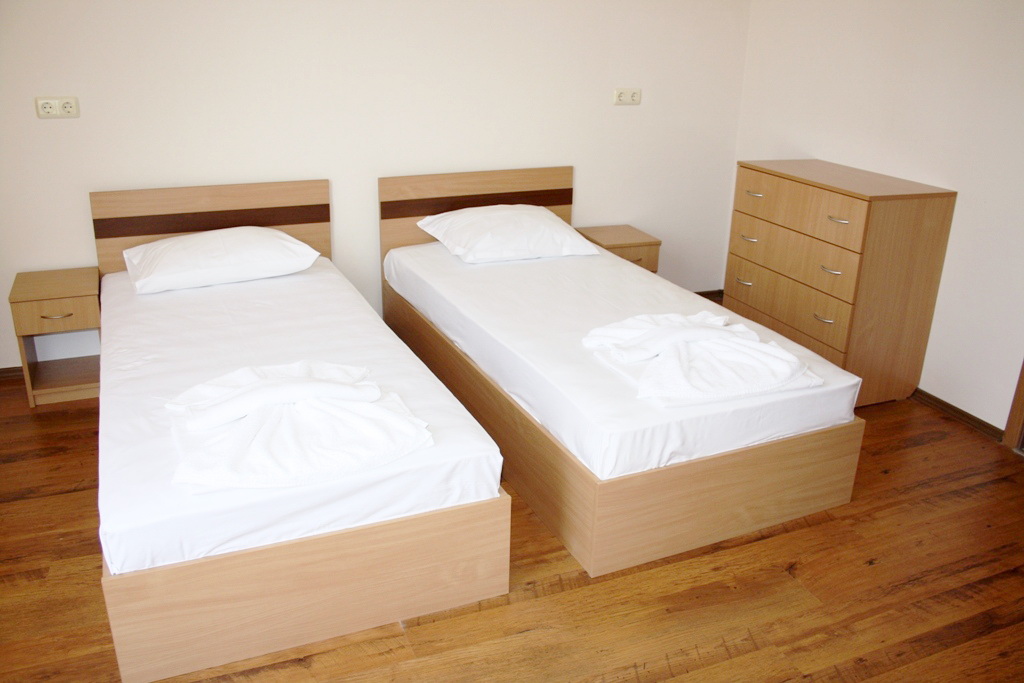 • air conditioning
• balcony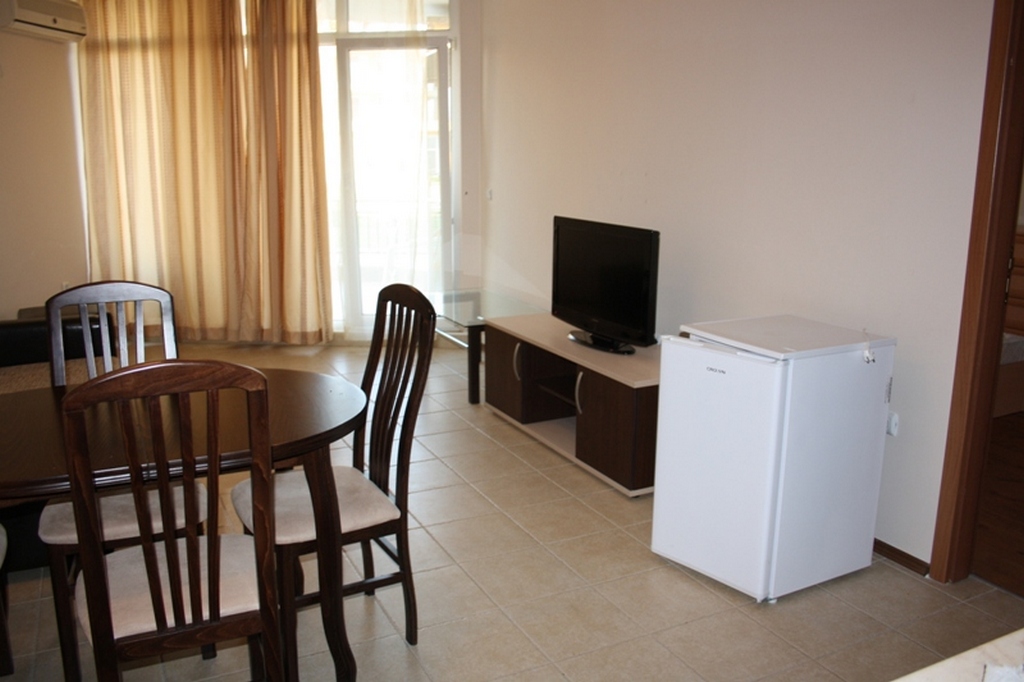 • bathroom with shower cabin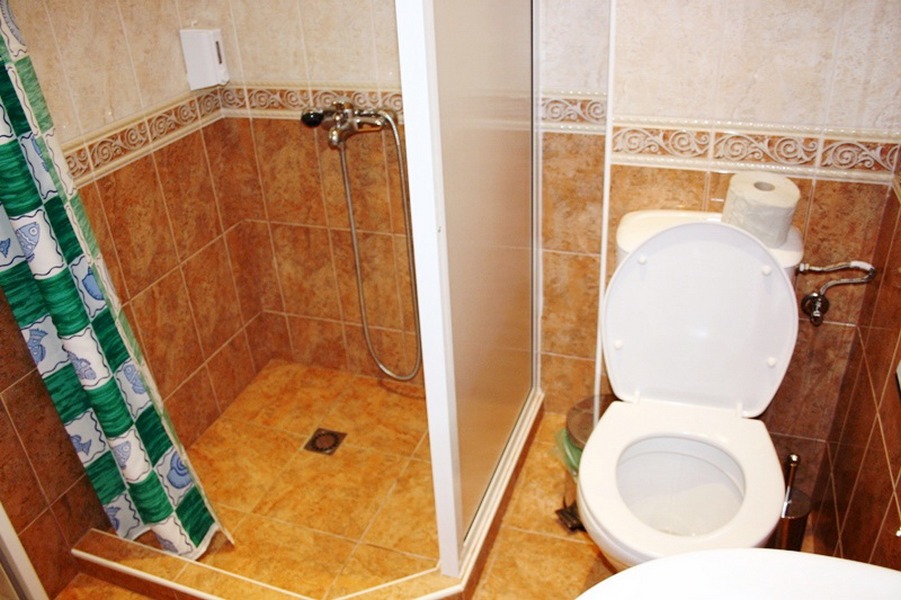 Thanks to solar panels - unlimited amount of hot water.
Food

Meals are in the main restaurant of the complex with open and shadowed parts.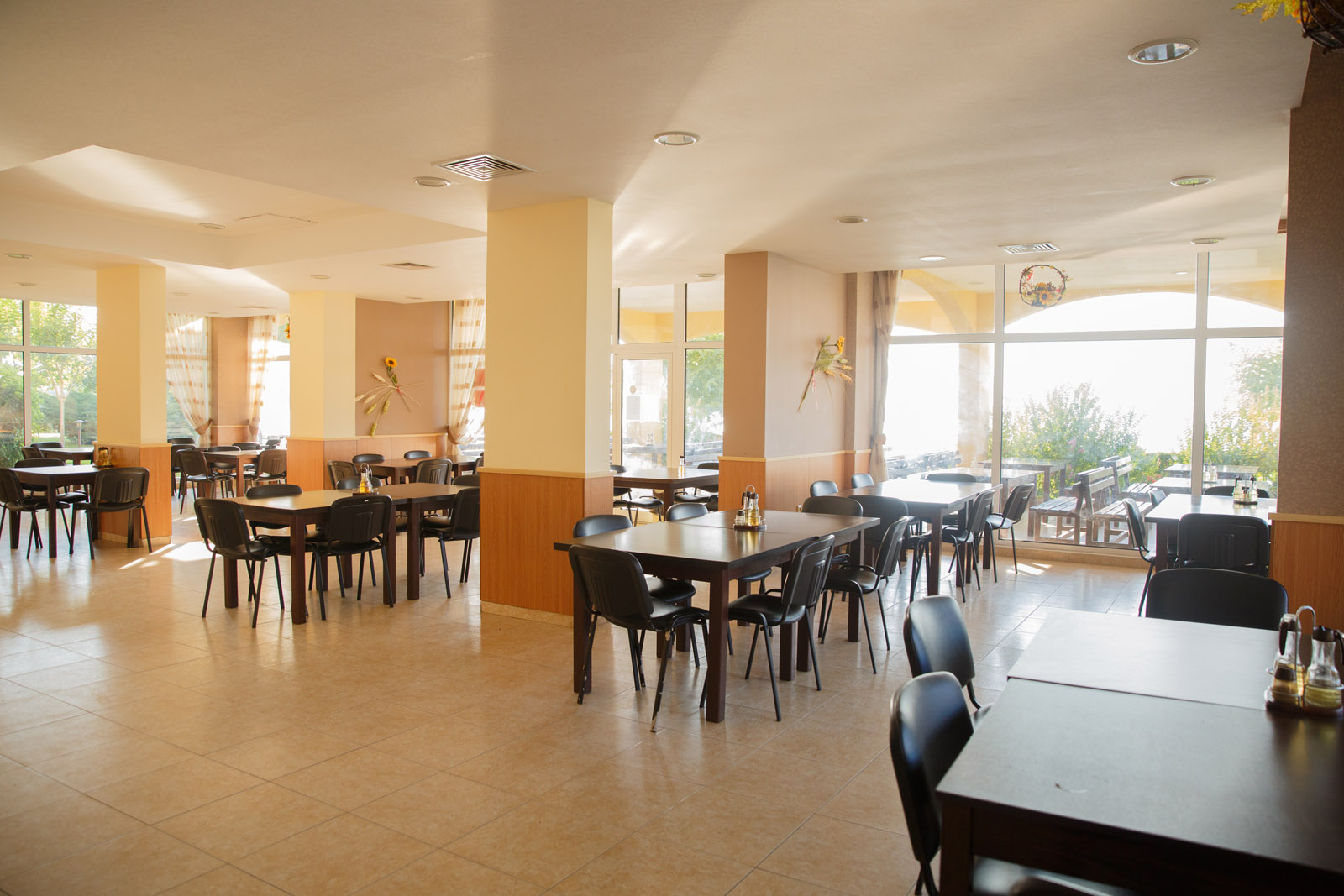 For our children to have a lot of energy and energy for training, sports and entertainment, they get healthy and varied food.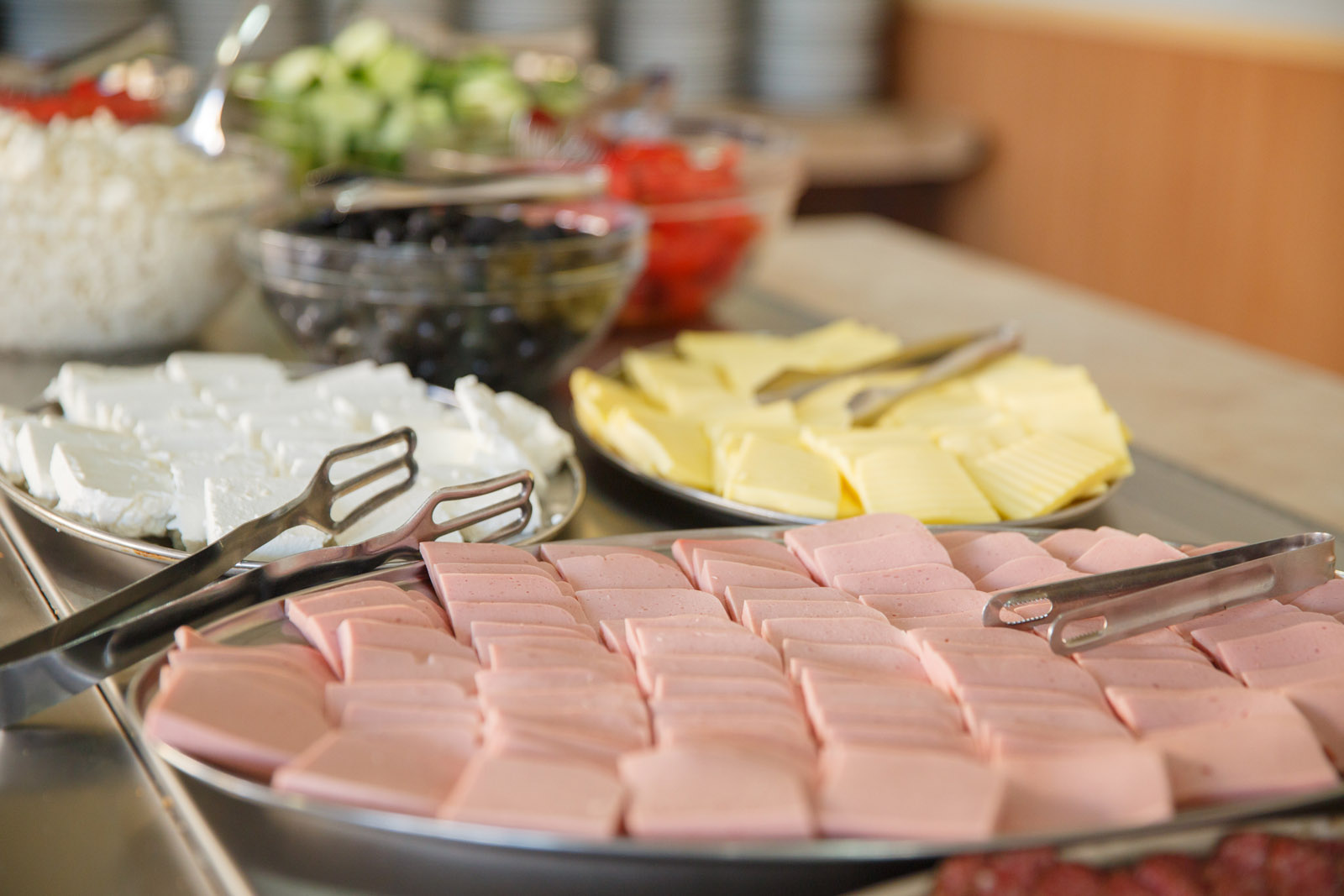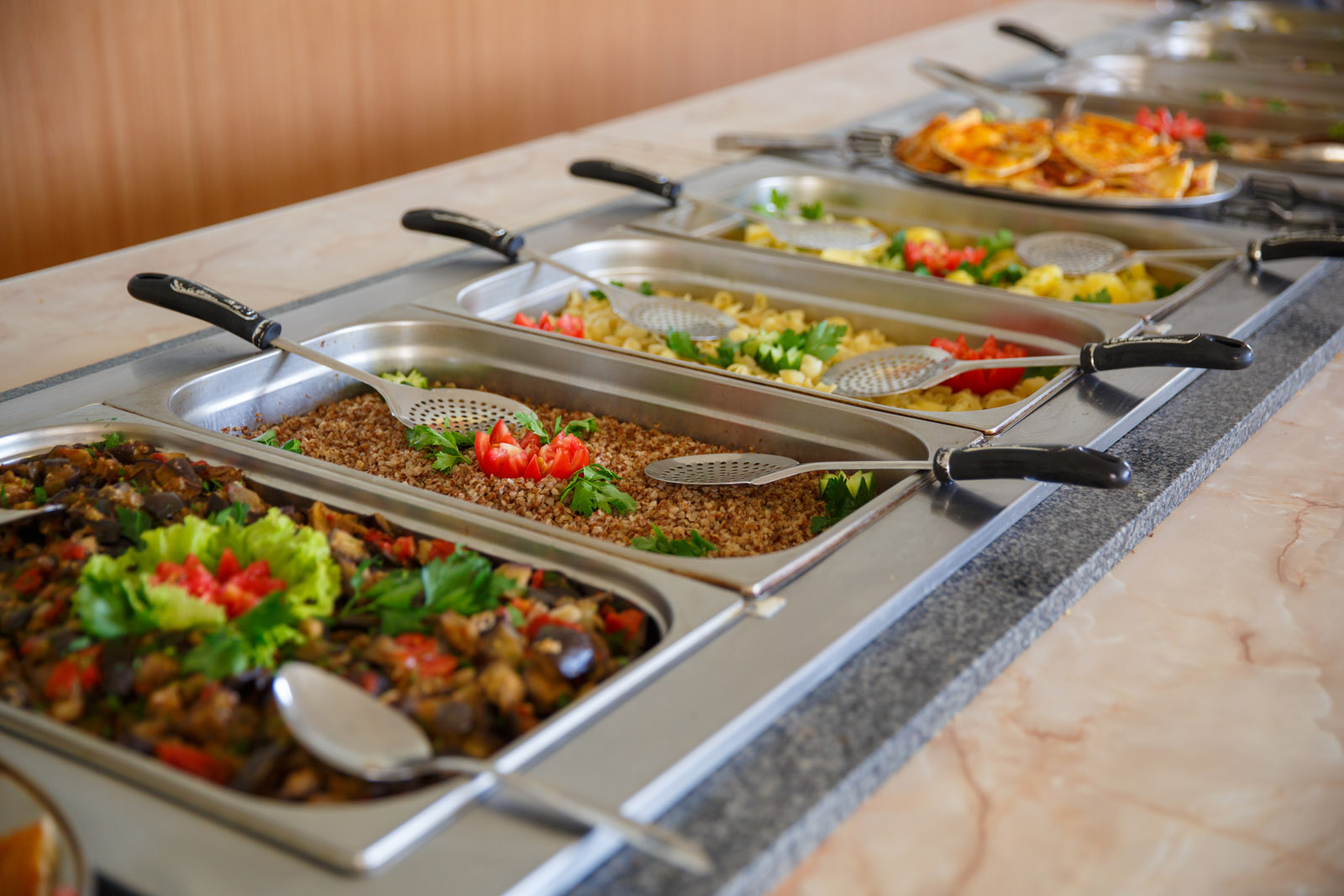 Breakfast, lunch, afternoon snack and dinner at the buffet with drinks (juices, water, tea).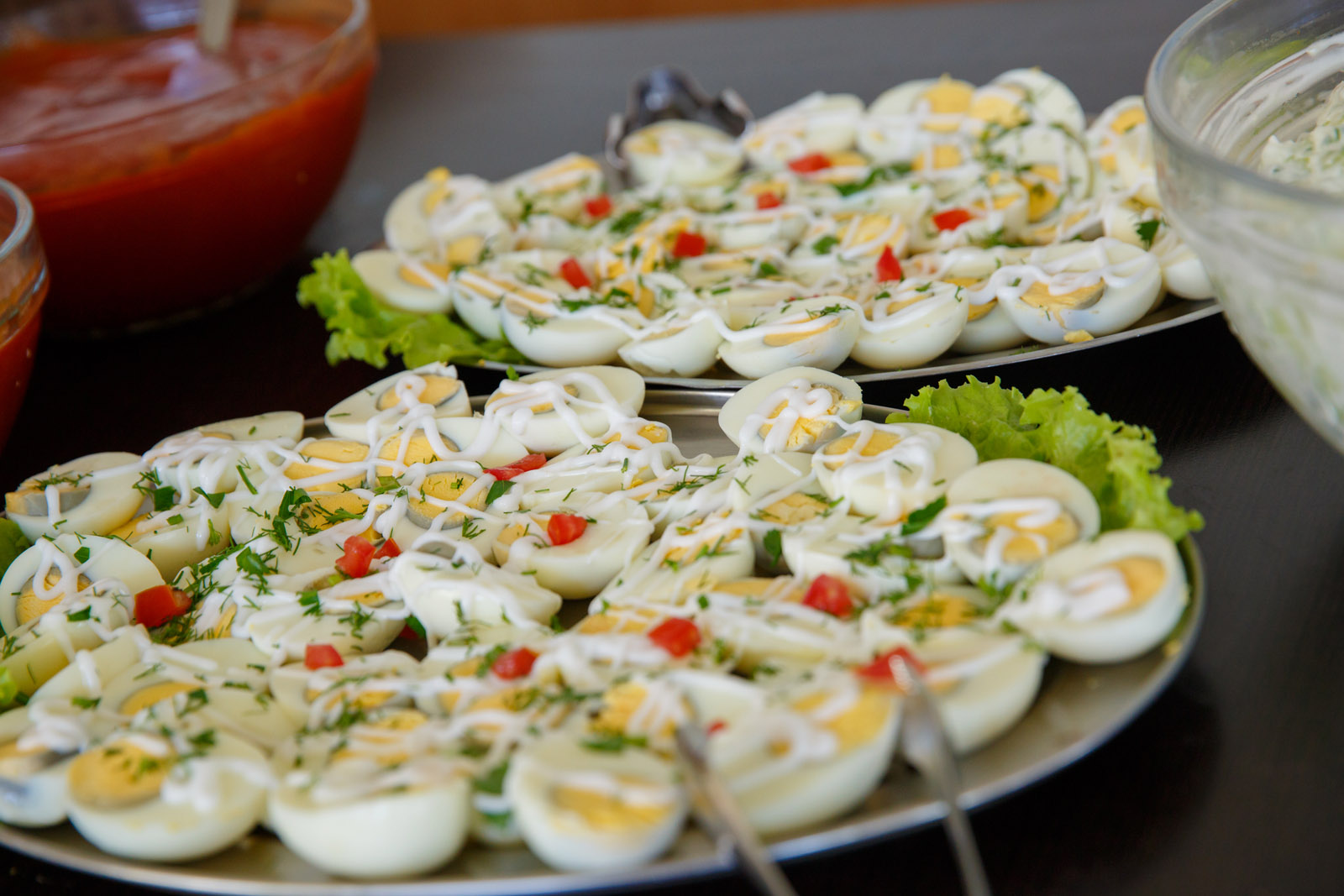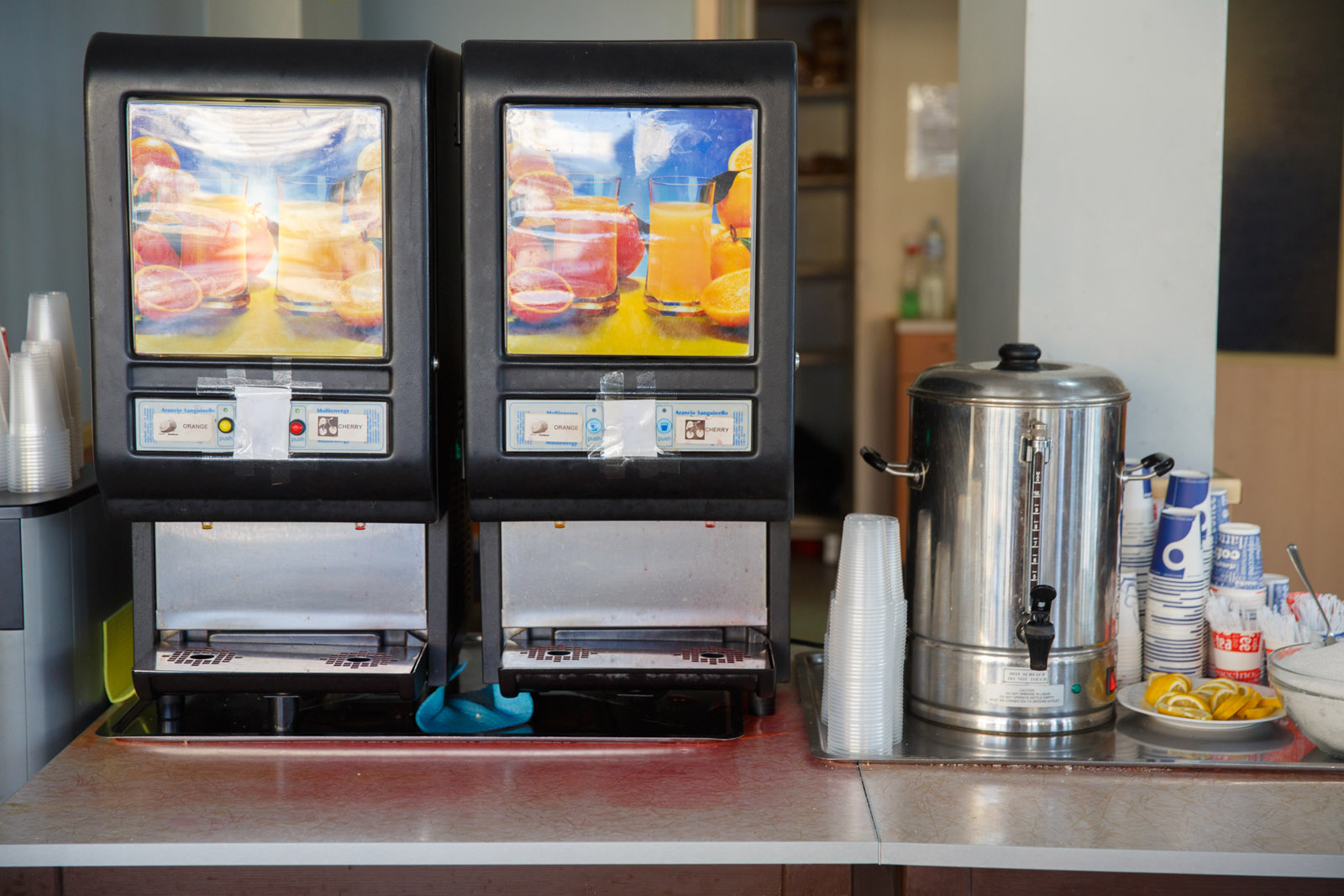 What are we doing?
The main attraction is our English-speaking personality development program:
games, contests, songs, team competitions, hikes, discussions, creative tasks,
- everything is thought through: every detail, for every day, for each person!
And there are and you can use:
› Scene
› Terrace
› Swimming pool with children's sector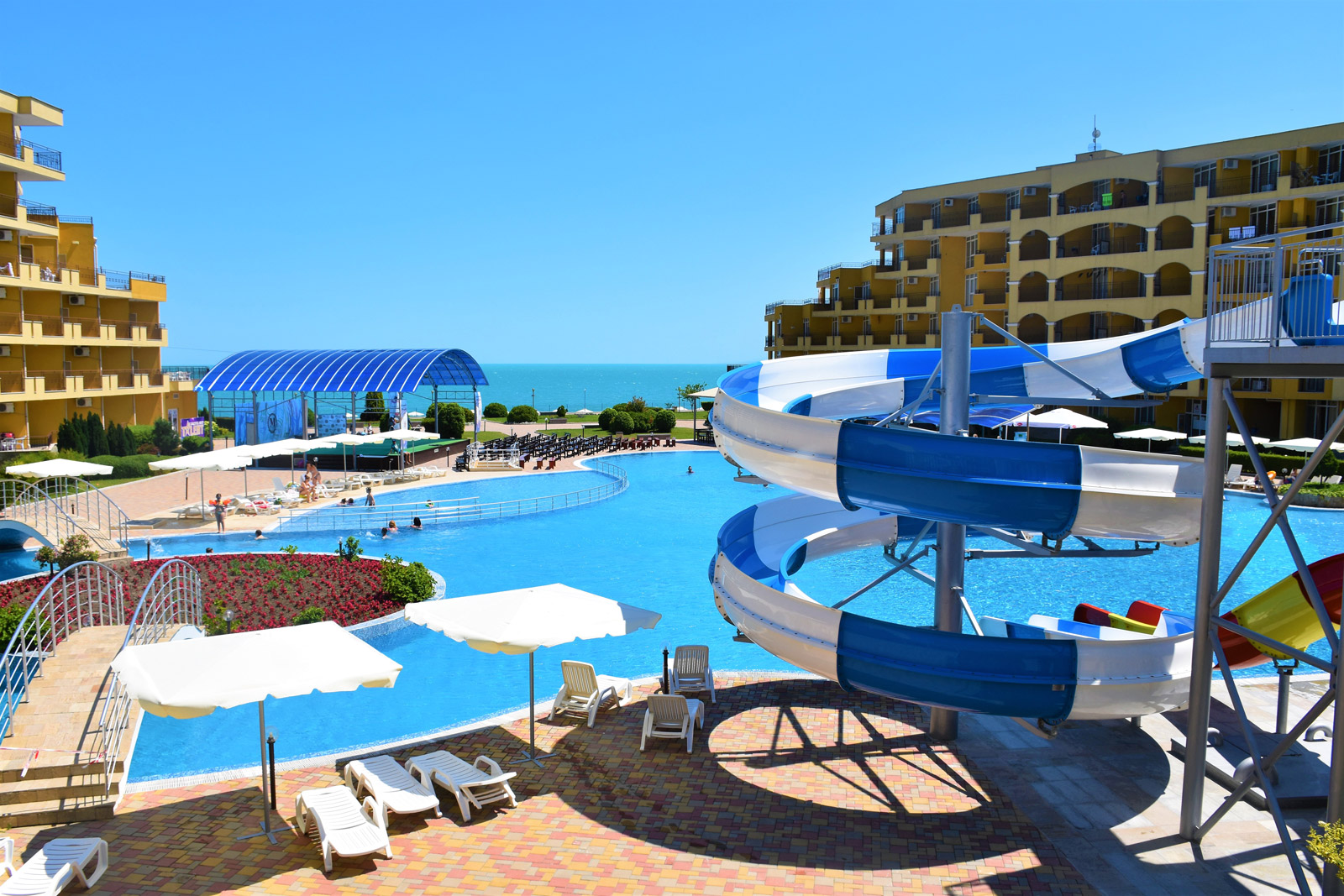 › Playground
› Three halls for classes and quiet games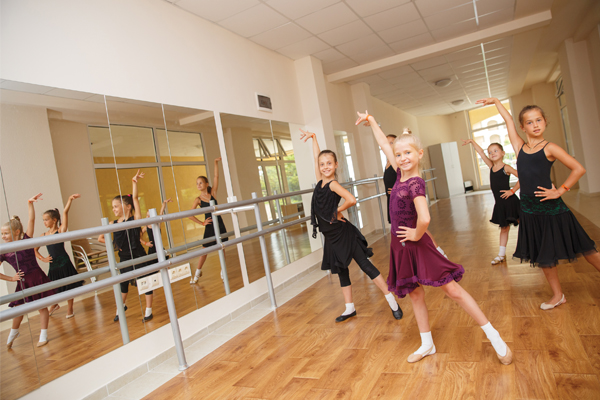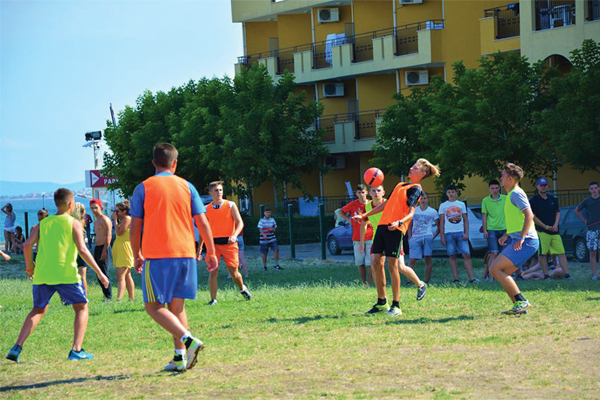 › Free WiFi
Beach
• Private area on a gorgeous sandy beach with umbrellas
• Safe gradual entry into the water makes the beach ideal for children
• 300 meters to the beach
Security
• The camp is well protected and lit in the dark
• Round-the-clock video surveillance on the perimeter and on each floor.
• The camp is guarded around the clock and there is video surveillance
• One free safe in the check-in area is provided for each group
(to store documents and valuables)
Photos from the sessions:
PRICE: 650 euros for 15 days!
THE PRICE INCLUDES:
✔ Thoroughly thought through English-language program of a child's personality development
✔ Games, contests, songs, competitions, discussions - everything is in English!
✔ Engagement, care, support and nurturing from specially trained and selected counselors
(Two leaders for a team of 15 participants)
✔ Accommodation in the camp - 2-bed rooms (TV, air conditioning, shower, toilet, balcony)
✔ ALL Inclusive Light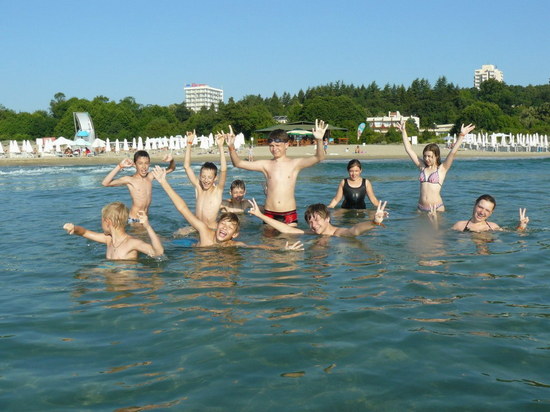 For additional payment:
› Souvenirs and other whims

› Excursions (optional):
1. Antique Nessebar + Aquapark (30 euros)
• Daily excursion - Early departure from the camp
• Arrival to Nessebar. Pedestrian walk in the old town.
• Visiting the church "St. Sofia "," St. Stefan ", the fortress wall, etc.
• Time for lunch and for a walk (dry rations from the camp)
• Arrival to the Aquapark
• Visit to the Aquapark
• Departure to the camp at 18:00, return to dinner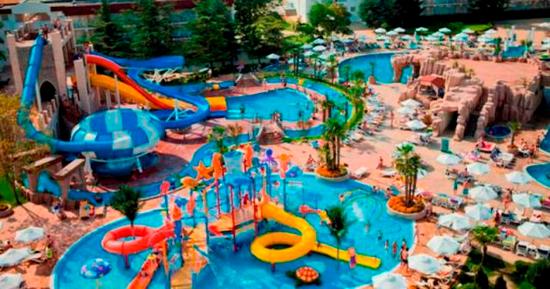 2. SOZOPOL + ROPOTAMO (25 euros)
• Transfer, sightseeing tour of Sozopol, boating on the river Ropotamo, accompanied by a guide.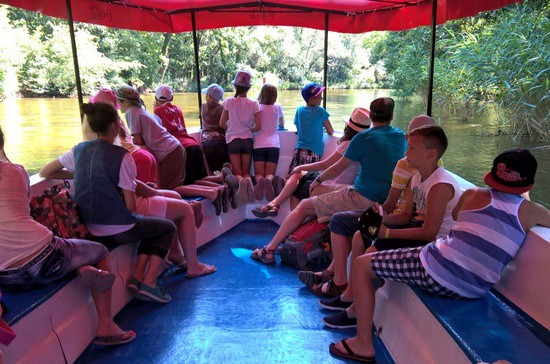 3. JIP SAFARI (half a day with meals on the nature - 30 euros)
• Travel in open jeeps on mountain roads. Lots of fun along the way. Lunch in a nature reserve.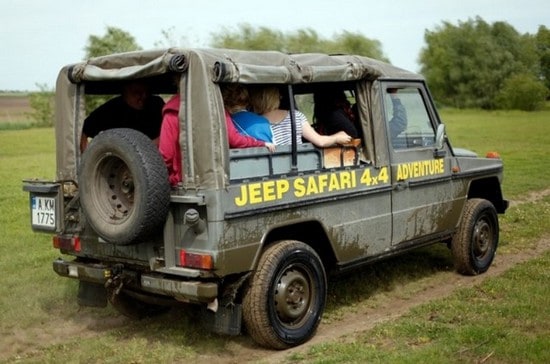 Still have questions?
Do call, please:
+38050 401 79 47 - Andrew - Telegram
+38073 053 78 89 - Andrew - WhatsApp, Viber, Telegram